Hollywood comes to Kimmeridge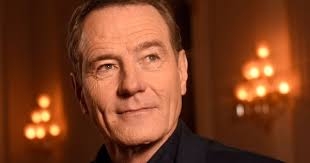 We are glad to have supplied Electric Dreams with some ace
sleepers
, next stop the oscars...
A PURBECK beauty spot is closed while filming takes place for a new sci-fi series featuring Breaking Bad star
Bryan Cranston
.
Ace Reclamation have been happy to supply the production company surround with our used railway sleepers.
A film crew has been busy building a large, cylindrical set piece at Kimmeridge Bay ahead of filming for Philip K Dick's Electric Dreams.
Kimmeridge Bay was closed to the public for filming.
There had been a lot of construction work at Kimmeridge Bay over the last few weeks to build the set.
Kimmeridge Bay is often chosen by film companies for its stunning scenery.
Channel 4
and Sony Pictures Television have teamed up for the 10-part series based on the short stories by sci-fi novelist Philip K Dick.
The series is being executive produced by Emmy-nominated Ronald D Moore and Michael Dinner, with Oscar-nominated Bryan Cranston both executive producing and appearing in the series.
Each episode will be a standalone drama and will premiere on Channel 4 in the UK.
The television company was unable to give any details about the episode for which filming at Kimmeridge is taking place.
Channel 4 chief creative officer, Jay Hunt, said Philip K.Dick's short stories had shaped "iconic Hollywood films", from Blade Runner to Minority Report.
"Electric Dreams will adapt and modernise his singular vision for a TV audience.
"We are thrilled to be partnering with the talented team at Sony Pictures Television on an anthology series that brings together global stars of the calibre of Bryan Cranston and Ronald D Moore," he said.
Philip K Dick's daughter, Isa Dick Hackett, who is also executive producing the series, added: "I'm thrilled to be working with this exceptional team to bring my father's short stories to life.
"Often the source for big, high concept feature films, these short stories represent some of the most dazzling conceptual work of his career, and the fact that they will be adapted by such a diverse set of creative voices is truly an honour."
Timothy Spall, Steve Buscemi, Greg Kinnear, and Geraldine Chaplin also star in the series.